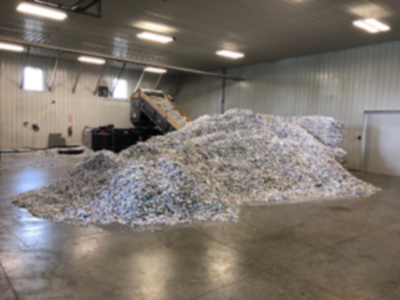 At secure Shred Solutions, we understand that some documents are so sensitive that it's best if they don't leave your building. That is why we proudly offer onsite paper shredding services to Carroll, Jefferson, Lake City, IA, and the surrounding areas. When confidential documents are shredded onsite, you can watch as our team securely destroys anything that cannot risk getting lost in transportation to another facility.
The Complete Onsite Paper Shredding Service
When you contact Secure Shred Solutions for our onsite services, you get more than just our team destroying documents. You also get the following:
Locked containers for depositing documents so they are safe until the destruction.
Cutting-edge equipment that produces a non-uniform particle size, staying in full compliance with industry standards.
Viewing monitors to make sure someone from your establishment is supervising the destruction process.
Scheduling that works best for the needs of your business
At Secure Shred Solutions, we put safety first, which is why we follow strict NAID Certification policies and procedures to ensure the top level of security and service. As part of our onsite paper shredding service, we will assess your security risk and inform you where potential risk areas are. We also shred at your location with our secure equipment and recycle all shredded materials.
Businesses That Need Secure Onsite Paper Shredding Services
Everyone can benefit from onsite paper shredding services but if your line of work is any of the following, then secure shredding services are essential.
Banks
Financial advisement firms
Accounting firms
Medical offices
Insurance agencies
Legal offices
Schools
Contact Secure Shred Solutions Today!
While destroying documents may seem like an easy and mindless task, there is much more at risk than what lies on the surface. Make sure you consult with our team of professionals to ensure the safety of all your old documents. Even if you're not sure if something needs to be taken care of in a secure manner, our associates are to answer any questions you may have. Call us for more information or to see if our on-site shredding services are right for your business.
Disclosure: A Certificate of Destruction (a legal document that should be retained to demonstrate that due diligence was used to protect the confidential records) is provided with all of our services.